Members Area
Jack Rabbit Wine Club is a fun way to make stocking our delicious wines even more rewarding.
Lost Membership Number
Industry News
Please Log In to view the contents of this page.
Member Interviews
The Axe And Cleaver, Louth
We know that your customers LOVE Jack Rabbit wines. But as every Publican knows, keeping up in-outlet visibility with a range of POS, as well as tried-and-tested methods such as staff recommendations, menu pairings, and upselling, are essential to help keep your Jack Rabbit hopping off the shelves!
That's why the Jack Rabbit Wine Club is here – to provide you with a great selection of POS to promote Jack Rabbit in your venue, as well as great gifts and experiences to reward your best sellers.
We spoke to Karen, Manager of The Axe and Cleaver in Louth, who explained how she uses the Jack Rabbit Wine Club to maximize sales for her outlet. She's been using the Wine Club for the past three years, because, she says, 'It's easy to use and has great products'. Want to know how she uses the Wine Club to sell? Read on...
Q'What are the most important things your customers are looking for when they visit your outlet?'
A'Great staff, good food and drink.'
Q'Why do you think your customers love Jack Rabbit Wine?'
A'Because of the taste, as well as the branded wine glasses and our staff wearing your t-shirts which are a great way of advertising.'
Q'Have you got any tips for your fellow Jack Rabbit Wine Club members to help them increase sales?'
A'If someone asks for a small we show them how much more they get for a medium, and normally upsell.'
Q'How important are your staff when it comes to influencing customers to buy Jack Rabbit wines?'
A'Very important, as we stock 3 of the white wines... if someone isn't sure which one they would like, we will give them a taster and help them to decide.'
Q'Do you use any of our rewards to encourage and incentivise your staff?'
A'They like wearing the t-shirts and aprons so we normally order some of them each time.'
Q'What do you think of the Jack Rabbit Wine Club?'
A'I think it's quick and easy to do/use.'
Karen focuses on having knowledgeable and keen-to-help staff as their most important asset - kitted out in Jack Rabbit uniforms, of course - to make sure every table learns about the Jack Rabbit range.
Thanks, Karen, for all your hard work, keep it up!
How will you use the Jack Rabbit Wine Club to drive sales?
Jack Rabbit chalkboards to promote your special offers?
Decking the beer garden out with a Jack Rabbit branded games area?
Staff sales competitions – with Amazon Vouchers for the winners?
A beautiful back bar display, or our novel bottle coolers?
There's so many ways we can help empty your cellar and fill your tills!
For inspiration, visit our catalogue, or give us a call on 0800 731 3047.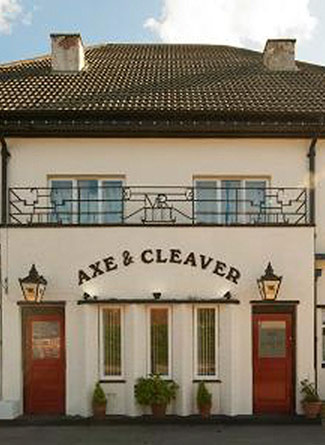 Members Area
Jack Rabbit Wine Club is a fun way to make stocking our delicious wines even more rewarding.
Lost Membership Number