Members Area
Jack Rabbit Wine Club is a fun way to make stocking our delicious wines even more rewarding.
Lost Membership Number
Fitting Instructions
FAQS

How do I join?
Fill in the online application form
here
or call FREEPHONE 0800 731 3047.

What does it cost to become a member?
Nothing! Membership is completely free.

Is the club open to everyone?
This promotion is only open to trade licensees who operate a licensed establishment within the UK (excluding Northern Ireland) and who are over 18 and excluding Mitchells and Butler plc and Matthew Clark licensees. Employees of Accolade Wines Limited their families and agents and anyone else professionally connected with this promotion may not become members or enter this promotion.

How do I bank my Bunny Points?
Moving forward, the Bunny Point banking process is now digital, and Bunny Points can be banked by entering an 8-digit code printed inside your wine case on our website or app. Learn more about digital Bunny Point banking
here
.
If your case features cardboard a cut-out Bunny Point, that's no problem! Collect and send any cardboard Bunny Points to: FREEPOST RTCR-ZYTE-SYKY, Jack Rabbit Wine Club, Bournemouth, BH2 5PQ. We recommend that you send these by recorded delivery and remember to send your membership number with your points!

How many Bunny Points do I have in my account?
Log into your member area to check your balance or call Freephone 0800 731 3047.

How long are Bunny Points valid for?
Good news! We no longer expire Bunny Points - so they are safe in your Bank.

What rewards can I claim Bunny Points against?
You can view the full catalogue
here
. Rewards are subject to availability and we will endeavour to deliver the gifts as illustrated. However, we do reserve the right to offer/supply appropriate alternative gifts of equal or greater value if necessary.

How do I order a reward?
Once you've collected enough Bunny Points you can choose from our selection of POS, electrical incentives and experiences in our gift catalogue or online. Then you can place your order on the website, complete the form in the catalogue or simply give us a call.

How long does it take to receive my rewards?
Please allow 30 days for delivery. If an item is out of stock, or will take longer we'll contact you.

I've posted Bunny Points to be banked but they are not showing on my account
Please allow up to 1 week for us to process your Bunny Points. If it's been longer than a week please call Freephone 0800 731 3047 and we'll look into the matter for you. We're sorry but no responsibility is accepted for Points that are lost, damaged or delayed in the post. Proof of posting will not be considered proof of delivery. We therefore recommend that you send all Bunny Points by recorded delivery.

I've lost my membership number
For your membership number please call us on Freephone 0800 731 3047, or you can
click here
.
Contact Us
Post
FREEPOST RTCR-ZYTE-SYKY
Jack Rabbit Wine Club,
Bournemouth BH2 5PQ
Call
FREEPHONE 0800 731 3047
Mon-Fri 9am-5.30pm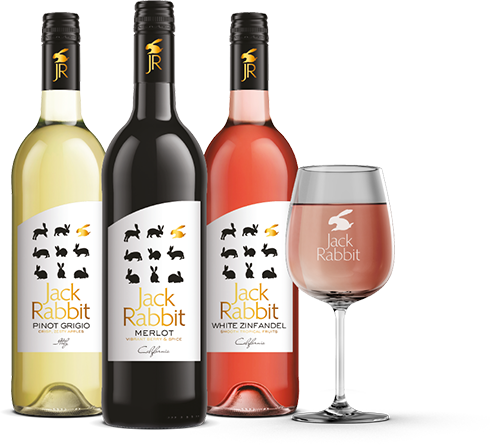 Digital Banking Tips
It's time to say goodbye to cutting up wine cases and jiffy bags full of Bunny Points! If you haven't already heard, we have now introduced digital points banking into the Jack Rabbit Wine Club.
To help with any confusion, here's a quick guide to answer your questions and provide a step-by-step explanation of how you can bank your Bunny Points digitally on the Jack Rabbit Wine Club website or app.
Step 1:
Check your wine case
If your Jack Rabbit wine case has a cardboard cut-out bunny point on it that means that you've received one of the older cases. Don't worry - you can still bank these physically by sending them to our Freepost address (as you may have done many times in the past).
If you can't see a cut-out bunny point, that means it's time to get banking, digitally!
Step 2:
Look for your code
You'll find an 8-digit code printed in a few different places on the inside of your wine case (check the image below for help).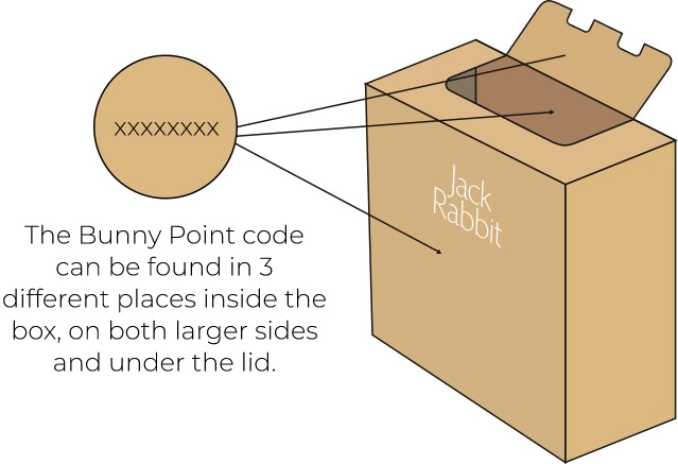 Step 3:
Bank your Bunny Point
Once you've found your code, sign into your account either here on the website or our mobile app. Once you're signed in, go to 'Point Banking' (or 'Bank' on the app!).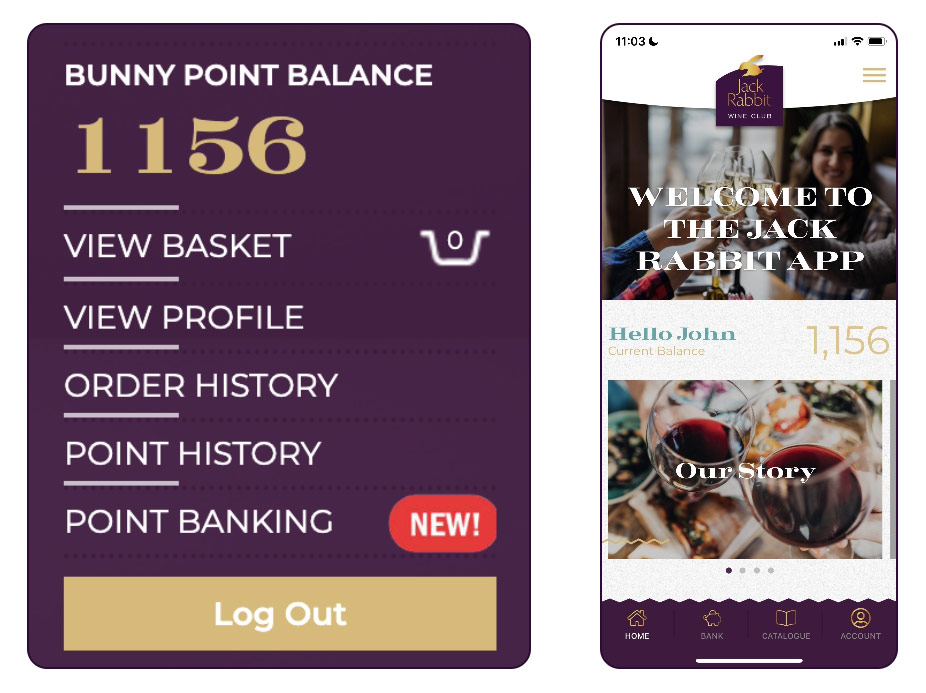 From here, you can enter your case's unique 8-digit code, and then just hit the button below to claim!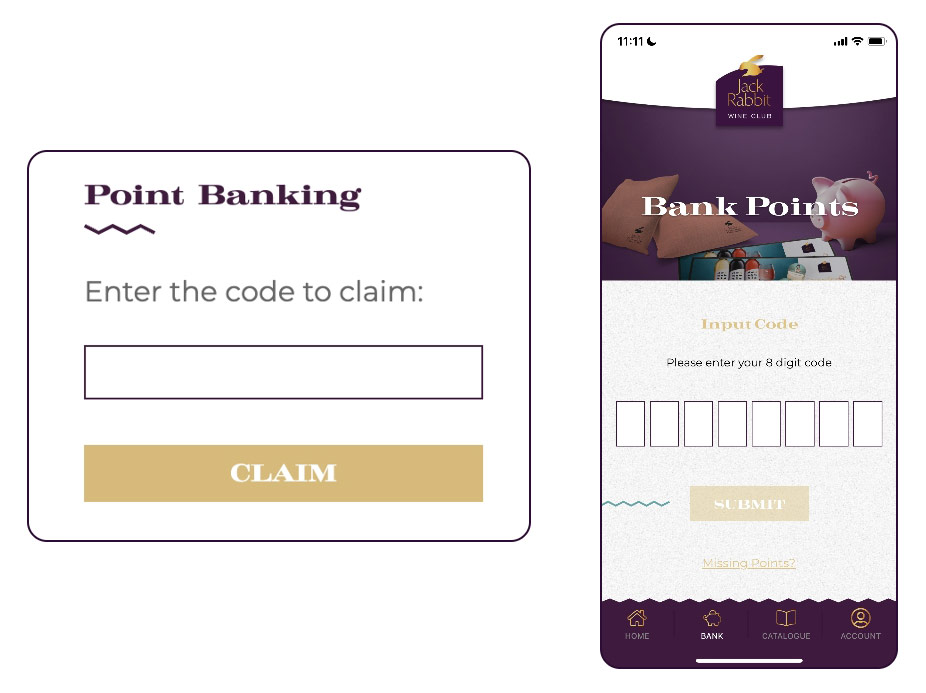 Once you've done that, the bunny points are yours - it's that simple. No more cutting up boxes, counting cardboard bunny points and waiting around while they're shipped and processed!
If you have any trouble, don't hesitate to get in touch with us and we'll gladly help!
Members Area
Jack Rabbit Wine Club is a fun way to make stocking our delicious wines even more rewarding.
Lost Membership Number